No other club offers the unique chance for members from ages 6 years and above the ability to participate in this timeless combination of balance and speed - horse riding. At the Singapore Polo Club, fully-equipped facilities and a dedicated staff of certified teaching professionals ensure that all riders learn the basic fundamentals of riding, posture and balance. Our instructors are trained to teach beginners up to Prix St George dressage and 130cm jumping.
The Club has 47 school horses and horses are selected in accordance with riders' ability, with a great emphasis placed on rider safety. Group lessons are available to provide interaction with other riders, through a collective learning process. For the more serious rider, we have 25 livery stables for members to keep their own horses. Private and semi-private lessons are also available subject to availability.
A covered riding arena ensures that the Club can offer riding tuition and host competitions in all weather conditions. The arena also boasts a mezzanine viewing gallery offering premium views for spectators of both indoor equestrian events and polo on the field. In addition, the Club has 5 outdoor arenas and a sand track around the polo field to exercise horses and nearby hacking trails. Non-members can ride up to 3 months, after that you must become a member to continue lessons. For more information click here (or email This email address is being protected from spambots. You need JavaScript enabled to view it.).
For children 6 years and above we offer Pony Academy rallies where children can start to learn about caring for horses. This is a great way to start especially for those too young to take riding lessons.
Riding lesson hours are 7am to 10am, and 4pm-7pm Tuesday to Sunday.
The Club has embarked on an exciting investment in the level of instructors that we are able to offer. We now have five full time instructors and a large range of high level freelancers and visiting clinicians that work with the Club regularly.
Full time Instructors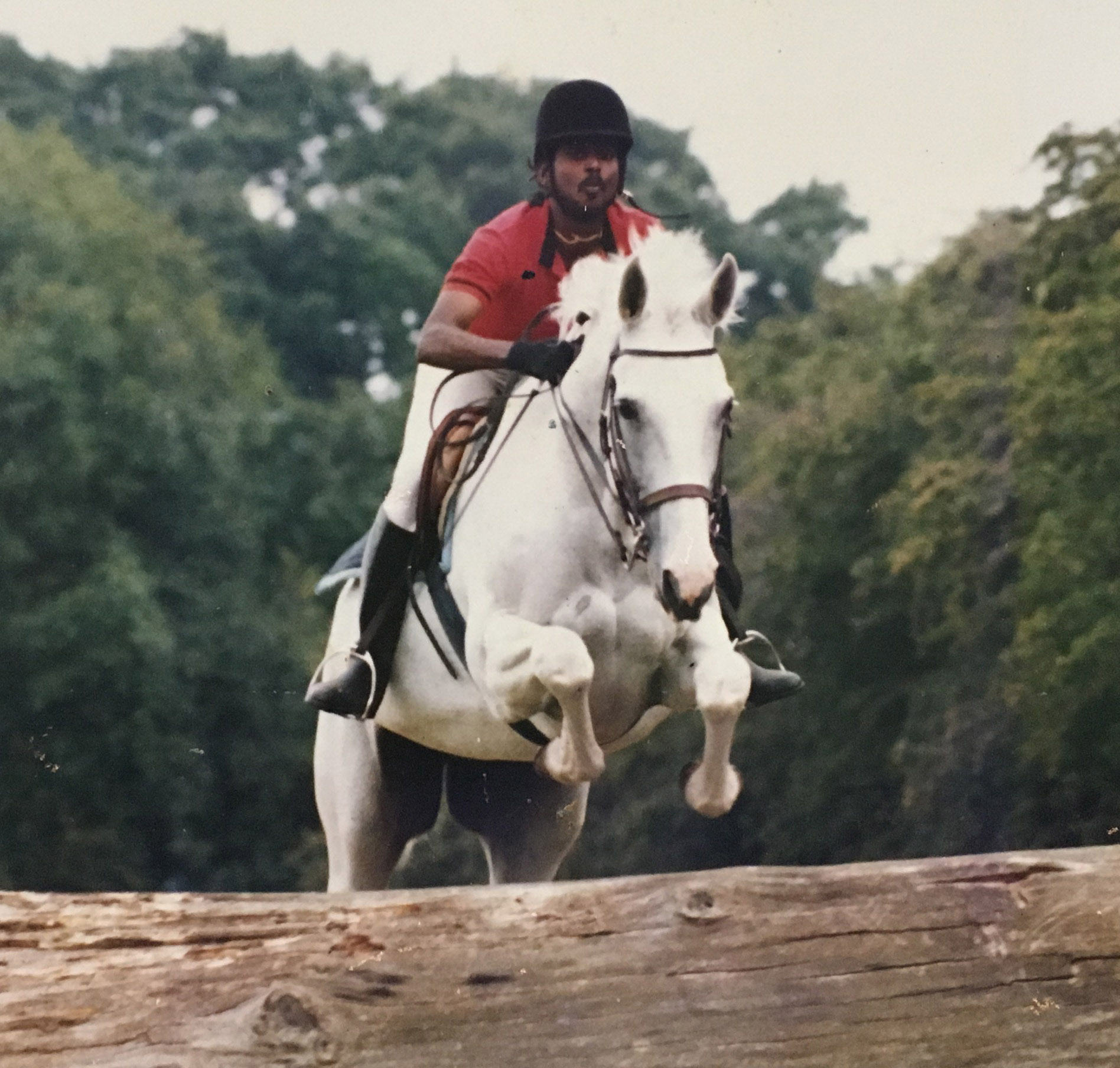 Daniel Sitranen
As our longest serving instructor, Daniel Sitranen has worked at the Singapore Polo Club for the last 27 years. Daniel has taught his students Show Jumping up to 130 and Dressage up to Advance level. He has taught many riders over the years, including para equestrian rider Gemma Rose Foo, Katherine Desbaillets, Kate Seah, the Jumabhoys, Melissa Ko and Giles Twiss. Armed with a Level 2 Federation Equestre Internationale (FEI) certificate and BHS AI, Daniel was a three time Rolex National Dressage Champion Cup (Dressage) Winner in 1995, 1996 and 1998. He also represented Singapore at the Southeast Asian Games and the 1995 ASEAN Games where he was placed second. With honourable standings at the FEI World Dressage Challenge in 2001 and 2002, Daniel currently competes at Prix St. George level. Every year, he goes on a riding pilgrim to Germany and Denmark for a month to acquire new skills and improve himself.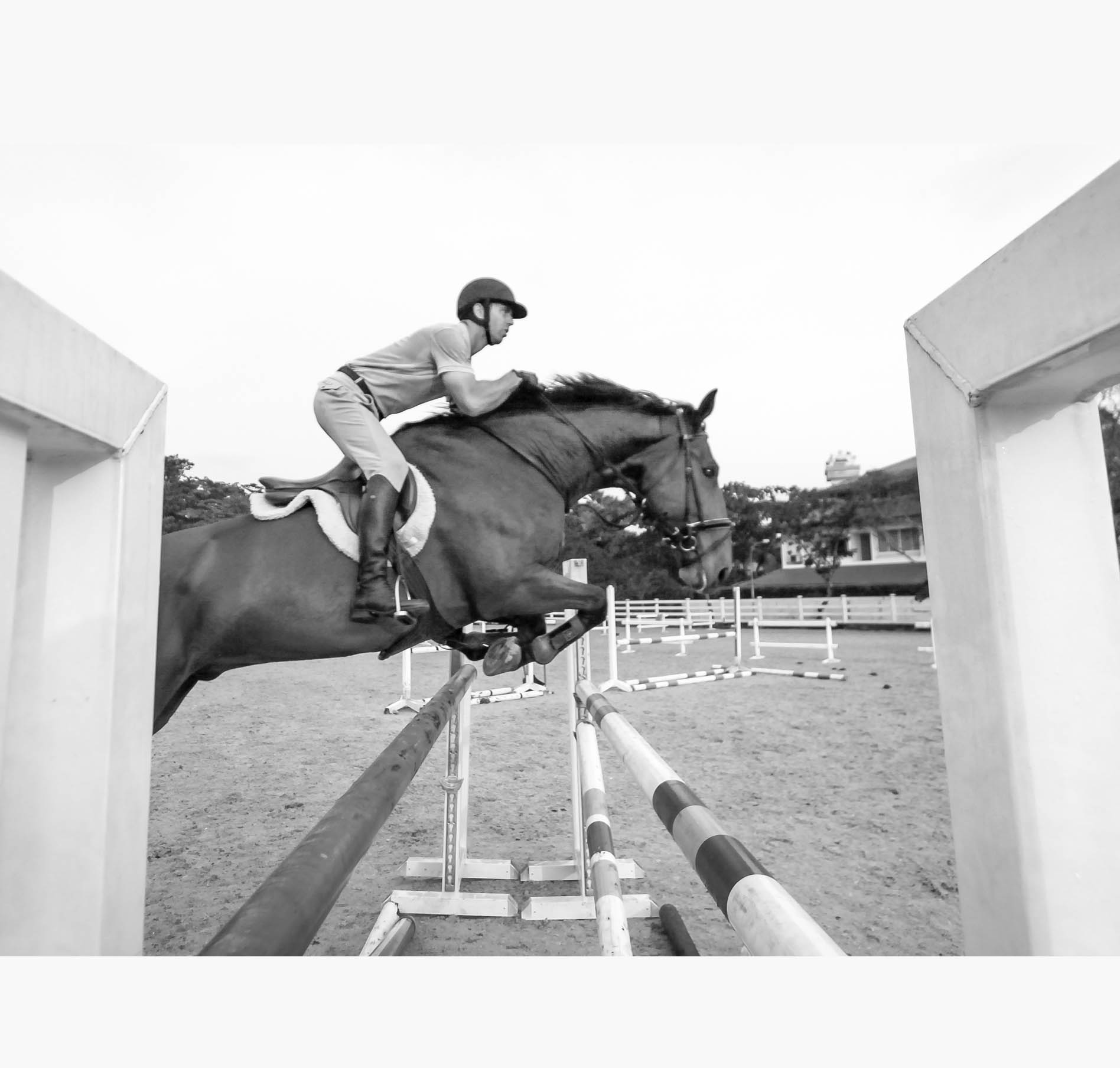 Ruelle Laurent
A former zoo keeper in Belgium, Ruelle Laurent started riding when he was 10 years old in a horse riding summer camp which sparked his interest in Show Jumping and Dressage. With experience in jumping to 110, Laurent as he is more fondly known as, can ride up to Elementary level. Did you know, Laurent once bred parrots? His love for animals spans beyond boundaries.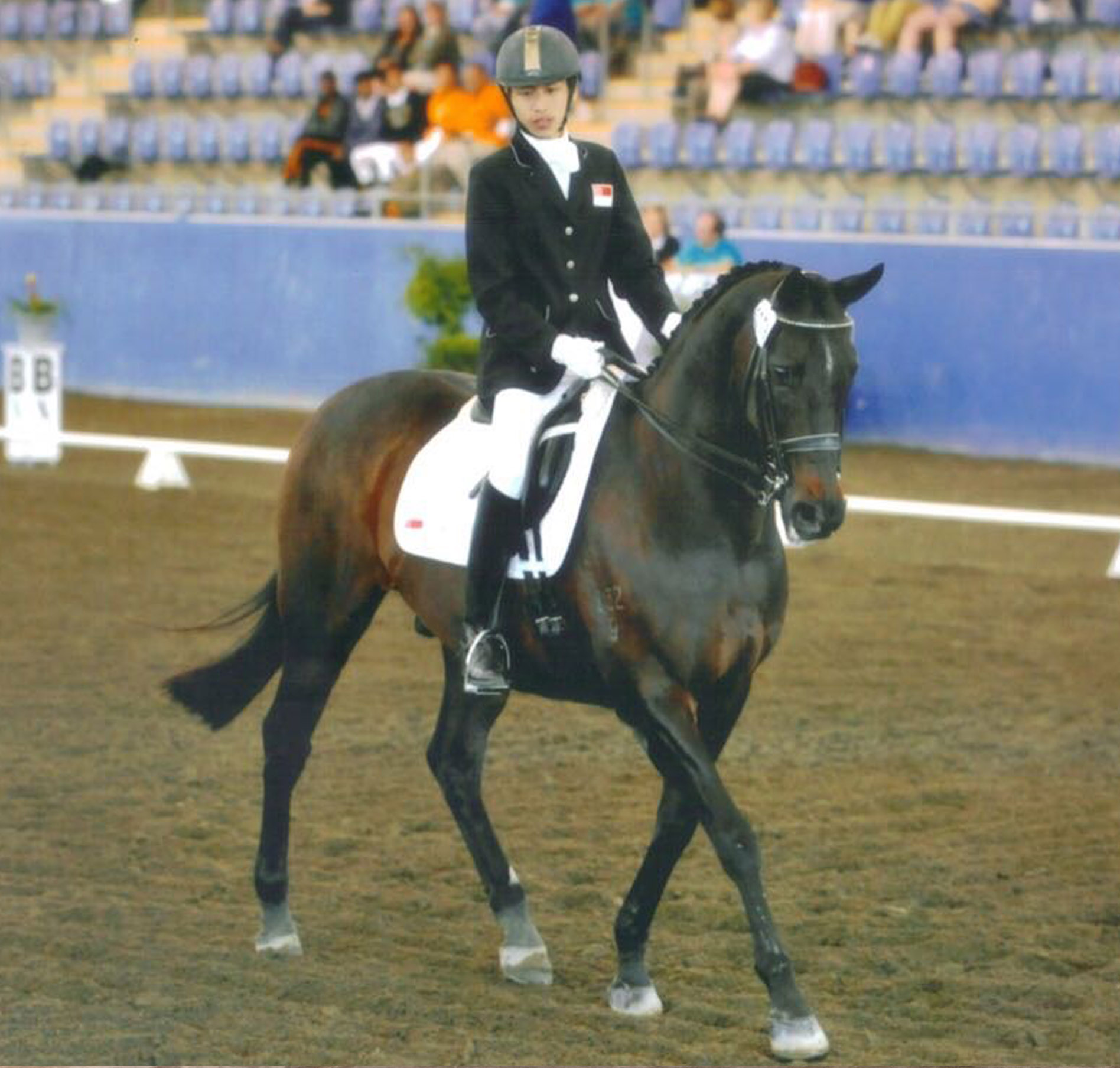 Keith Choi - Part-time Instructor
In 2009, Keith Choi represented Singapore at the Sydney Youth Olympics Games. Prior to that he competed in the FEI World Dressage Challenge up to Elementary in 2006, 2007 and 2008. Keith has competed and trained in many countries worldwide including Japan, Germany, Australia and Thailand. Keith has also completed the British Horse Society Stage 1, 2 and 3.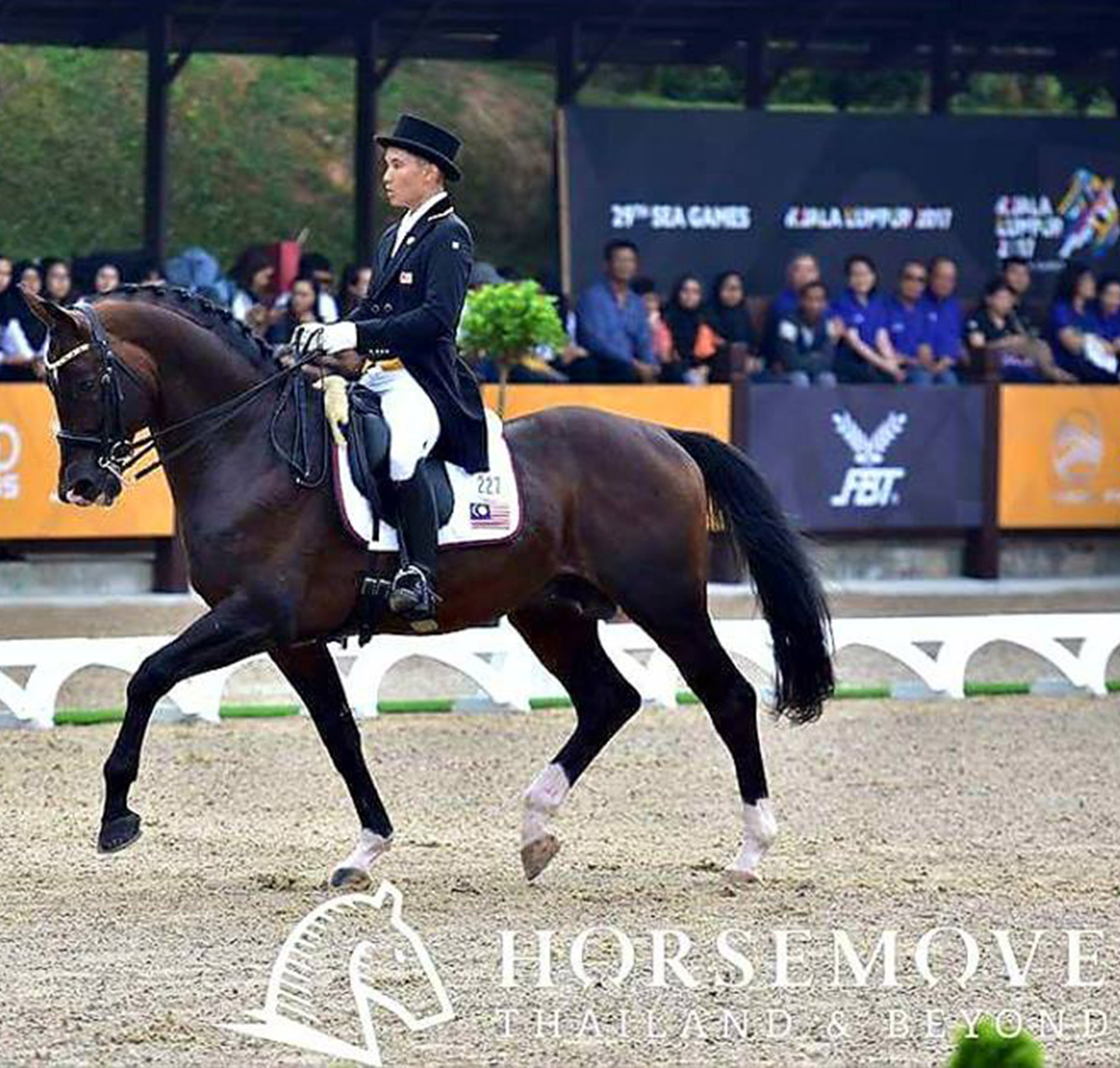 Edric Lee
Edric was part of the 2017 Southeast Asian Games Dressage team which won Gold Medal. He was also placed 1st and district Champion at the 2017 Driel, Holland ZZL Dressage. In 2009, he took part in the Australian Youth Olympic (Australia) Showjumping where he was placed 4th. In September 2016, Edric graduated with MEM/EA NCAS Level 1 Dressage Specialist. He also achieved MEM/EA NCAS Level 1 General Riding Instructor in 2013.
In addition to our full time instructors, we are pleased to offer a number of high quality freelance instructors who teach at SPC several times a week.
Regular Freelancers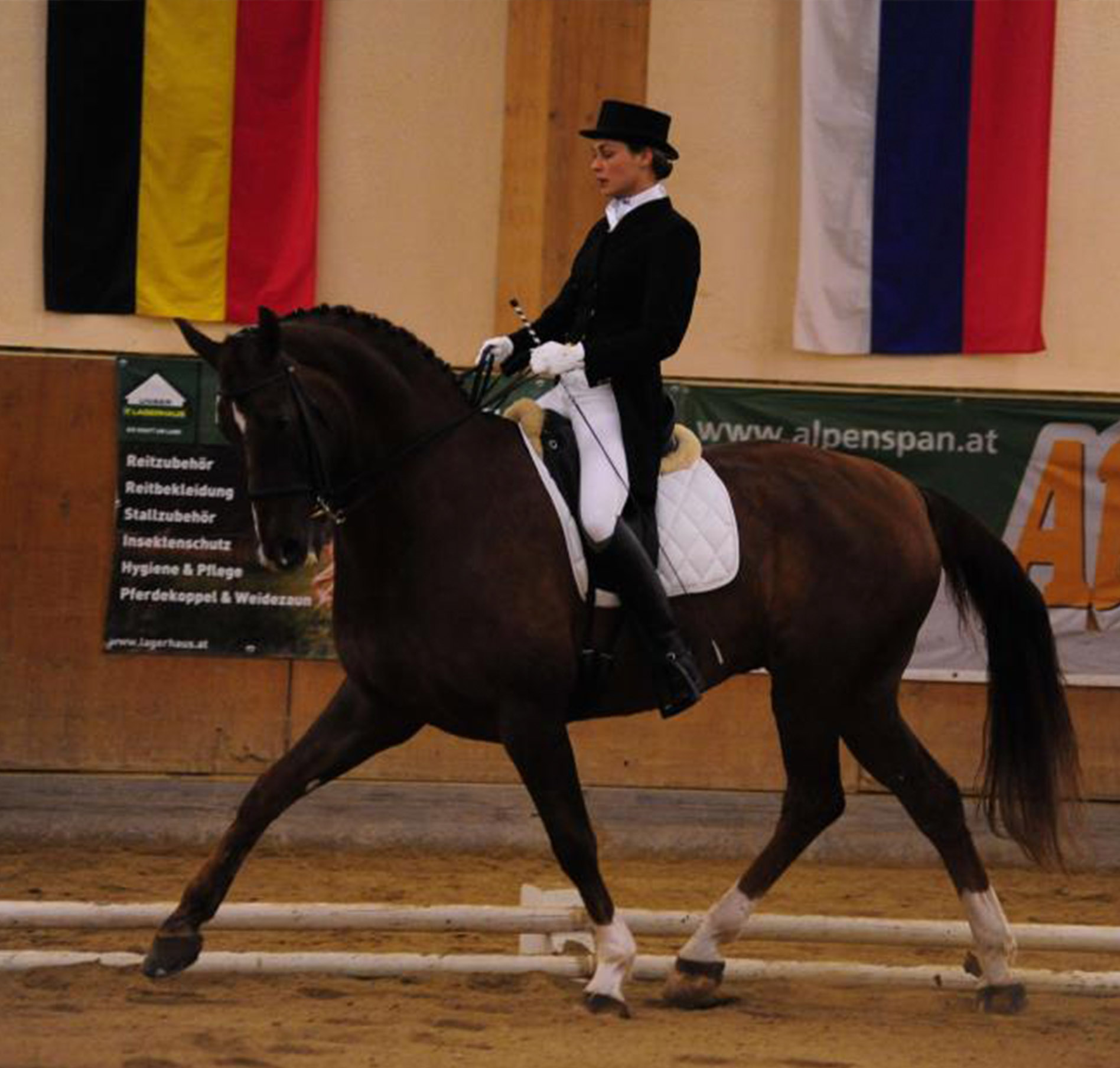 Katherine Desbaillets
Katherine started riding at the age of 4 with now 15 years of teaching and training experience and over 17 years of European training and competition. She has trained 7 horses from "green level" to Grand Prix level in Switzerland, Thailand and Singapore. She owned 4 dressage horses which she trained up to Grand prix from the age of 4 and 5 years. Katherine has also successfully trained more than 10 riders to PSG and 2 riders to Grand Prix level. She trained with Paul Weier for 7 years (3 months every year) and competed at her first Grand Prix test at 17 years old with a score of 72%. In addition, she also trained with Michel Henriquet (Student of Maitre Nuno Oliveria) for many months in France and competed Grand Prix with a few of their horses. More recently, she lived in Austria for one year and trained horses with Hans Erdmann and Marcel Schumacher. Presently, she goes back to Europe once a year for 2 weeks to train and compete to continuously assess her riding and training.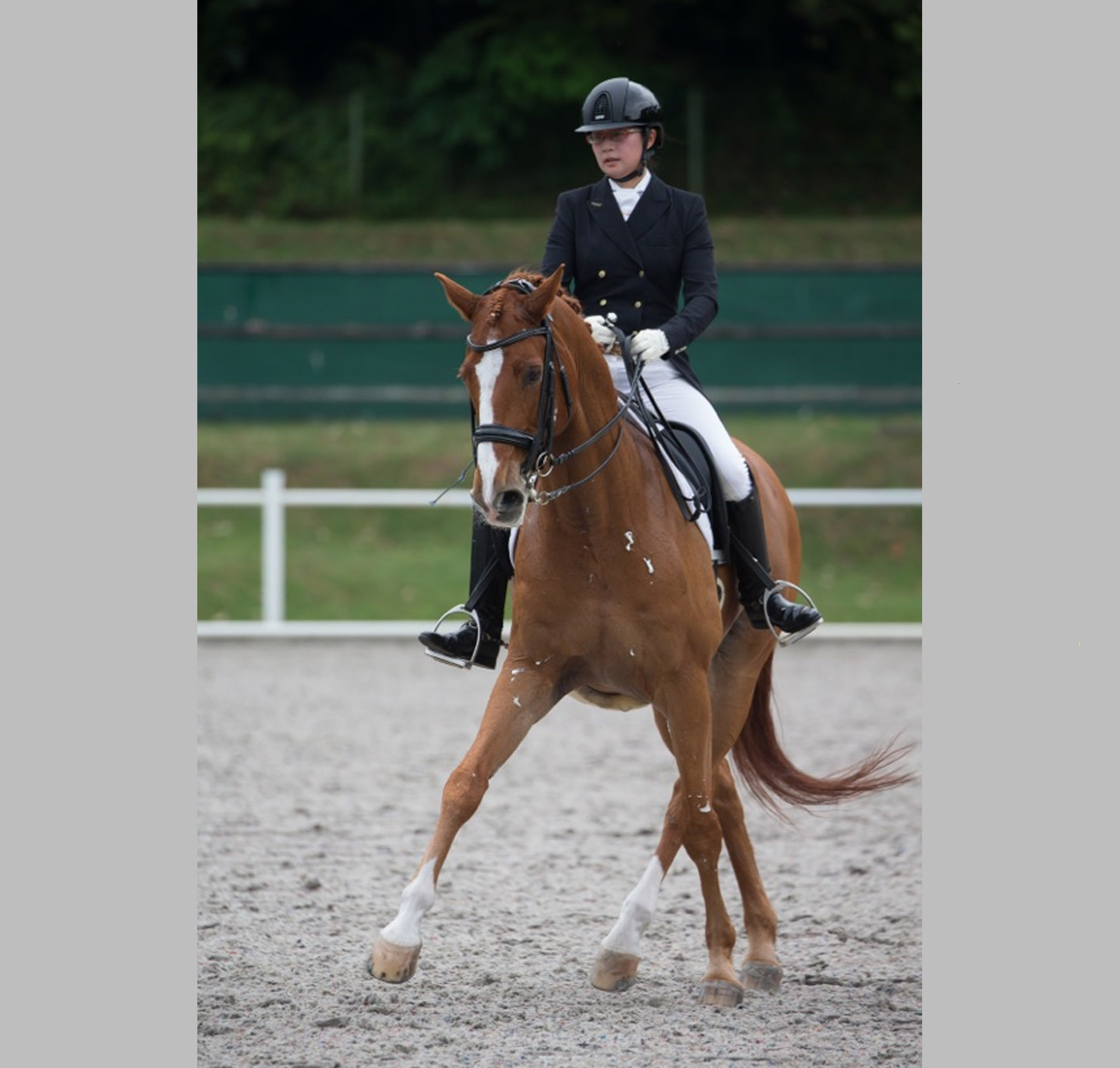 Audrey Njoto
Audrey Njoto is a freelance dressage coach who believes in developing each horse and rider's full potential by finding each individual's unique style/system. She is a FEI certified level 1 instructor and competes successfully up to Inter 1 dressage. Audrey won Team Gold in the 2015 SEA Games and was an individual finalist in 2017 SEA Games. Audrey and her students have won numerous National titles including Dressage horse of the year, Dressage rider of the Year, Junior rider of the Year. She has a passion for teaching and loves to share her passion for dressage with horses and riders of all level.