The Polo Loft by Zack's Tack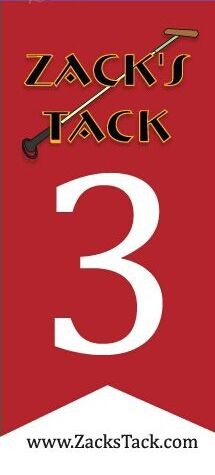 The Polo Loft, the pro shop at the Singapore Polo Club, is operated by Zack's Tack Pte Ltd. Zack's Tack is an international saddlery retailer, with outlets at the Singapore Polo Club, Royal Selangor Polo Club in Kuala Lumpur, Malaysia and at the Manila Polo Club, in the Philippines.
Representing a host of international brands, Zack's Tack operates a fully stocked saddlery. Members are serviced with consumables, and have the added retail therapy of shopping for all manner of riding and polo equipment, from helmets, breeches and boots, to branded apparel, specialised polo equipment and iconic saddlery brands.
Polo Players have the choice of polo mallets from Argentina and South Africa. Members can customise their helmets, polo boots and saddlery with their initials and logos if they wish. Safety is a top priority and Zack's Tack has the latest polo helmets with three-point safety harnesses. Top quality polo saddlery imported from Argentina and Zack's Tack offers a wide range of bridles, saddlery and leather accessories.
Brands: Santa Cruz, Tekna, Equipro, LAS, Tuff Rider, Horka, Kerrits, Hit-Air, GPA, La Martina, Botanica, Dy'on, Lincoln, Zilco, Roeckl, Franklin, Ona, Proline, Takitos, Top Polo and much more.
Zack's Tack consultants are available to give advice on saddlery, nutrition and horse care and provide professional team management to teams and patrons around the region. Zack's Tack also produce and direct polo and equestrian related events, with a world renowned team of officials.
Call in the shop or drop us an email and we will be in touch promptly.
Contact No. - +(65) 6854 3990
Email - This email address is being protected from spambots. You need JavaScript enabled to view it.
Opening hours: 11:00 am to 6:00 pm daily (Tuesday - Sunday). Closed on every Monday and Public Holidays.